Bionic Turtle Has Been Acquired by CeriFi

We wanted to share some exciting news: Bionic Turtle has been acquired by CeriFi. You can read the press release here https://www.prnewswire.com/news-rel…s-acquisition-of-bionic-turtle-301242071.html.
David started BT over 15 years ago (yikes!). His original vision was to build an entire online school. He started with the FRM® because he loves finance and the FRM seemed to be perhaps the most difficult professional financial certification/designation (at the time, he had earned the CFA® and the FRM for self-learning purposes). In truth, he did not intend to be exclusively focused on the FRM the whole time. But he actually enjoyed going deep and building this forum community, so those things took priority over "scaling" into other exams. We each have strengths and weaknesses. David is firstly a teacher and expert technician who loves to study risk; who loves to practice the art/science of investing and who wants to advance my own data science skills. Building a business requires an entire set of additional competencies. Some of these are frankly not my strong suit. Having realized that we (David and Nicole) needed help to grow and reach more learners, years ago David began to have conversations with potential partners. The team at Leeds Equity (https://www.leedsequity.com/) really impressed him with their track record and their vision of disrupting financial education. They started the new company by acquiring Dalton Education (https://dalton-education.com/) and these folks are simply the best at what they do. It's really important to us that we joined a company with good values, which is the case here. And of course, we want to be the best. Dalton is easily the best CFP exam prep provider with deservedly the largest market share (but also see https://www.investopedia.com/best-cfp-exam-prep-courses-5094913). And Investopedia just ranked us #1 in the FRM (see https://www.investopedia.com/best-frm-exam-prep-courses-5085430; we are grateful this reviewer really dug into the details for his comparison) so you can see that we are building a truly world-class organization!
What does this imply in the meantime? In the immediate, there is no big change. Over time, improvements both small and big will manifest. David and Nicole are still working hard on the 2021 material updates and support. We are both committed to the next stage of growth. We've already added a CFA product. Thank you for your support over the years.
Recent Posts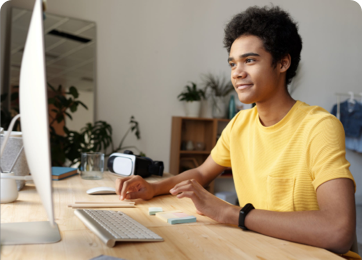 A technical note on inferring cumulative default probability from credit spreads
I wanted to write a note about a mistake in one of GARP's Pre-Study Practice Exams. Unfortunately, although we've given plenty of feedback over the years, technical mistakes persist. Especially in regard to hazard rate properties (especially when applied to counterparty CVA)...
Read More
What Your Colleagues Are Saying
I took the exam in Sydney and had a similar feeling about the exam being more qualitative (but no less rigorous). However, I felt I was better prepared thanks to the BT's relentless focus on throwing real life examples and methods.
Jagan G.
I subscribed to BT for my Part 1 FRM exam and just wanted to say thanks for the depth and breadth of the study materials and practice questions. I found out that I scored in the top quartile of every topic and I absolutely could not have done this without using BT - I spent many, many hours going over the practice questions and answers! I wanted to express my appreciation and gratitude to your team for your hard work in creating these materials. Thanks!
Shu C.
The BT scripts, practice questions, global topic drills and mock exams were a great help in understanding the concepts (which I could already apply on the job!) and where structured in such a manner that the breadth and depth where optimal for exam preparation - clearly the exam would have been a catastrophe without BT!
Ivan J.
Passed first time. Happy all the hard work paid off. BT was the right choice. Thanks David and Nicole for your work and commitment.
John D.
Passed! 1,4,1,2,1,4! Thank you David and Nicole for your efforts! Thank you BT! Couldn't have done it otherwise. I'm a mechanical engineer who had a career in petroleum services, then I decided to switch career to financial risk management. Passed part 1 from the first time with top quartiles and passed part 2 from the first time as well. All with BT! BT is always the recommendation I give to people aiming at the FRM designation! Thank you again!
Feras S.
Passed Part I and Part II first time - absolutely could not have done it without BT. Like a few others I didn't even both buying the GARP books for Part II and went solely with BT materials. Just read, answered questions, watched videos, read, more questions, and... more questions! All the practice question taking looked to pay off. Thanks again Bionic Turtle for a great curriculum. Keep up the fantastic work!
John D.