After registering for the FRM exam and purchasing study materials, many new FRM candidates find it difficult to figure out where to begin with their FRM study plan. It is very important to have a study plan because without one, you may not be able to get through the entire GARP curriculum. The GARP curriculum provides all of the readings and learning objectives that will be on the FRM exam. It is very important to make sure that you gain the knowledge that is provided in the GARP curriculum. As a new FRM candidate, the GARP curriculum can be very overwhelming at first, but there are many ways to create your own unique FRM study plan and stick to it! There are many FRM study tips out there so here are the best tips to get you started!
Top Seven FRM Study Tips
#1: Download the GARP FRM Candidate Guide
Make sure to download and read the GARP FRM Candidate Guide right away. The GARP candidate guide is extremely helpful when trying to organize your study plan. The candidate guide is updated each year, and it provides an overview of the information that you will need to begin your studies. GARP provides an overview of the certification requirements, along with instructions on registering for the FRM exam. The GARP candidate guide reviews the structure of the FRM exam, an overview of the exam content and suggestions for exam preparation. GARP also provides information about registration deadlines, fees, deferrals and scholarships that are offered. For those who are looking for information about the exam day, the GARP candidate guide provides an overview of what candidates can expect on exam day and what they bring. The guide also provides an overview of how the FRM certification will help you to build your career and a full page of frequently asked questions.
#2: Download the GARP FRM Program Manual
The GARP FRM Program Manual provides a complete overview of their FRM program in detail. GARP provides an introduction to their program, exam requirements, work requirements and detailed information about the exam. All of the learning objectives that are in the GARP curriculum are also provided in the FRM program manual, which is essential for FRM candidates to keep track of in their study plan. GARP creates the exam around the learning objectives and without them, candidates will not have a guide create their study plan. The GARP program manual also includes suggested study plans, all of the services that they have available to their registered candidates, requirements for the day of the FRM exam, information that you will need after you have taken the exam and information on how you can use your FRM certification once you have passed the exam and become a certified FRM.
#3: Purchase a study package from Bionic Turtle
Bionic Turtle offers a very large variety of materials that will help you create your study plan and keep track of everything that you have already studied. No matter what your FRM education and experience entails, there are packages for every level of knowledge. Bionic Turtle offers the following materials in our structured study planner that will help to you gain the necessary knowledge to pass the FRM exam:
Study Notes: Summarized notes are prepared from the actual readings tested by GARP.
Question Sets: Practice questions are written by David Harper and have accumulated over the past ten years for an exceptional number of questions.
An active forum: There are over 30,000 members in our forum, which creates a very helpful place to discuss every aspect of the content that will be tested by GARP.
Interactive Quizzes: Interactive quizzes will help you to test your knowledge of the FRM concepts over and over until the exam. They are scored quizzes so you can see which concepts you need to study more.
Instructional Videos: Instructional videos help to learn the concepts more in depth. Because the FRM is highly quantitative, many of the concepts are difficult to grasp solely by reading text. This is where video really shines for learning.
Learning Spreadsheets: Learning spreadsheets are Excel-based workbooks that illustrate almost all of the exam's quantitative concepts. These help candidates to learn different ways to calculate different FRM concepts and help you to become quickly familiar with the key issues.
Focus Review Videos: Focus Review Videos are high-impact video reviews. These videos provide the exam's most testable concepts.
Practice Exams and Mock Exams: These exams will help you to learn which concepts you have knowledge of and which concepts you will need more practice with.
Our founder and CEO, David Harper, also writes unique daily practice questions on our forum each week Monday through Thursday. These daily practice questions are a bit harder than the actual exam questions so they will prepare you a more in depth knowledge of the FRM concepts so you will feel confident going into the exam.
You can find study plans that have been provided by real FRM candidates who have passed the FRM exam here on the Bionic Turtle forum.
Bionic Turtle offers exceptional customer service, and are available throughout the entire exam period through email and through the forum. Bionic Turtle's has a fantastic pass rate of 73% and has continued to offer exceptional materials for the past ten years.
#4: Purchase the GARP Textbooks
GARP provides the Part 1 and Part 2 textbooks that coincide directly with the updated GARP curriculum. Most FRM candidates have found these books to be an essential part of their study plan. When you purchase a study preparation package from Bionic Turtle, the GARP textbooks are very helpful. They provide more detailed content if there is a certain concept that you need more information for your study plan. GARP offers textbooks for both Part 1 and Part 2, and include the following:
Part 1 Textbooks

Foundations of Risk Management
Quantitative Analysis
Financial Markets and Products
Valuation and Risk Management

Part 2 Textbooks

Market Risk Measurement and Management
Credit Risk Measurement and Management
Operational and Integrated Risk Management
Risk Management and Investment Management
#5: Do NOT Underestimate the Study Hours Required
The FRM exam is a vigorous exam that should be given an ample amount of study time. There are a very large number of FRM concepts that are tested on the exam, and even if you have prior FRM knowledge, it would be difficult to pass the exam without a proper study plan. According to GARP, the average number of hours studied for the FRM exam is 240 hours. However, overall, the candidates studied anywhere from 100 hours to over 400 hours.
Bionic Turtle members who have taken the exam have stressed that it is very important to start your studies early and to make sure you set aside a specific number of hours each week to study for the FRM exam. Giving yourself enough time to study will make it easier for you when you sit for the exam, as you will not need to spend as much time on each question if you have learned the concepts required.
#6: Find a Study Group
Many FRM candidates have used study groups to help them in their studies. Having a study group allows you to gain an abundance of FRM knowledge when you are studying with people who have the same goals. The study group members can keep you motivated, and they can also help you to gain knowledge where you may need more help. If you do not understand certain concepts, there will always be someone there to help you to learn those concepts. There are many FRM study groups all over the world. You can form your own study group by finding other FRM candidates on social media groups such as Facebook and LinkedIn. You can also post on the Bionic Turtle Forum to look for study groups in your specific location. With over 30,000 members on the forum, you are sure to find some people who will want to form a study group with you!
#7: Create Flash Cards
Flash cards can be very useful when you are trying to remember so many concepts at once. Many FRM candidates have stated that they created flash cards for any concepts that they are having difficulty understanding. This way they can look over them repeatedly to grasp the concept. You can also create index cards for each FRM topic, important formulas or difficult practice questions. There are many websites that allow you to create flashcards online if you do not want to write all of the flash cards out by hand. One website where you can easily create flashcards is Study Stack.
Final FRM Study Tips Thoughts
When you are trying to create a study plan, just make sure that it fits your individual schedule. Everyone studies differently, but the study tips that we have provided here have been used by many FRM candidates who have passed the exam.
Many students have offered a great deal of feedback on the Bionic Turtle forum, which has been extremely helpful to new FRM candidates. Spend time browsing through the FRM forum and you'll discover even more FRM study tips to help you succeed.
Having a specific study plan will help you tremendously in your studies and will keep you on track to becoming a certified Financial Risk Manager.
Recent Posts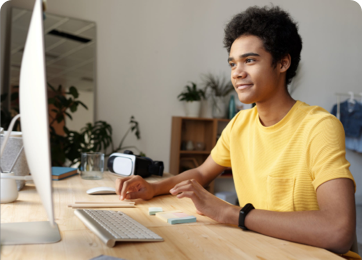 A technical note on inferring cumulative default probability from credit spreads
I wanted to write a note about a mistake in one of GARP's Pre-Study Practice Exams. Unfortunately, although we've given plenty of feedback over the years, technical mistakes persist. Especially in regard to hazard rate properties (especially when applied to counterparty CVA)...
Read More
What Your Colleagues Are Saying
I took the exam in Sydney and had a similar feeling about the exam being more qualitative (but no less rigorous). However, I felt I was better prepared thanks to the BT's relentless focus on throwing real life examples and methods.
Jagan G.
I subscribed to BT for my Part 1 FRM exam and just wanted to say thanks for the depth and breadth of the study materials and practice questions. I found out that I scored in the top quartile of every topic and I absolutely could not have done this without using BT - I spent many, many hours going over the practice questions and answers! I wanted to express my appreciation and gratitude to your team for your hard work in creating these materials. Thanks!
Shu C.
The BT scripts, practice questions, global topic drills and mock exams were a great help in understanding the concepts (which I could already apply on the job!) and where structured in such a manner that the breadth and depth where optimal for exam preparation - clearly the exam would have been a catastrophe without BT!
Ivan J.
Passed first time. Happy all the hard work paid off. BT was the right choice. Thanks David and Nicole for your work and commitment.
John D.
Passed! 1,4,1,2,1,4! Thank you David and Nicole for your efforts! Thank you BT! Couldn't have done it otherwise. I'm a mechanical engineer who had a career in petroleum services, then I decided to switch career to financial risk management. Passed part 1 from the first time with top quartiles and passed part 2 from the first time as well. All with BT! BT is always the recommendation I give to people aiming at the FRM designation! Thank you again!
Feras S.
Passed Part I and Part II first time - absolutely could not have done it without BT. Like a few others I didn't even both buying the GARP books for Part II and went solely with BT materials. Just read, answered questions, watched videos, read, more questions, and... more questions! All the practice question taking looked to pay off. Thanks again Bionic Turtle for a great curriculum. Keep up the fantastic work!
John D.