Practice Questions For The FRM® Exam

We currently have over 4,500 FRM practice questions, published in our FRM courses and in the forum. Further, we have hundreds of practice questions that are discussed in the forum, including at least 200 in-depth discussions of current and previous GARP® practice exam questions.
Below is a spreadsheet that lists all of the practice questions that we have available. This spreadsheet provides the following information:
The number of the FRM practice question. We label our practice questions to reflect the part, topic and year written. For example, P1.T4.800 reflects a Part 1, Topic 4 practice question that was written in 2018 (800's = 2018).
The links to the practice questions in the paid section of the forum. Our practice questions with their full answer and in-depth explanation are posted in the paid sections of the forum. Our members who have not purchased a subscription can view our Daily Sample FRM Practice Questions in the Forum
The associated source reading (author), along with its relevance in the current curriculum and reading number.
Included in other materials: We note if that specific question is included in the mock exams, interactive quizzes or global topic review questions.
FRM® Practice Questions on the Bionic Turtle Forum
Each week, David writes and posts a set of questions Monday and Wednesday in the daily FRM practice question section of the forum. This section is visible to all members. The answers and in-depth explanations are posted in their relevant paid forum section. Each daily post contains 3 practice questions specifically geared toward the learning objectives in the GARP curriculum. This means that there are at least 6 new practice questions posted every week. When we have a complete set of questions for that reading, the questions are published as a question set in the study planner. If that reading is not new, we add the new questions to a set with the older questions to give our customers a large FRM question bank to study from.
We also include a forum link on the answer pages of the question set PDF. Each question "began its life" in our private forum! This is a unique feature. It means that if you want to explore a question (and its answer) further, you just click the link to its thread in the forum. We also provide daily support to answer questions that you may have.
The Best FRM® Question Bank
Our FRM practice questions are known for their detail and, often, for their high level of difficulty. Preparing for part 1 and part 2 of the FRM exam with questions that are too easy is a common mistake, and a common complaint heard in feedback forums. If you prepare with questions that are too easy, the exam will be frustrating.
View our FRM study packages for FRM Exam Part 1 and FRM Exam Part 2! Advanced and professional study packages include full access to our practice questions.
Recent Posts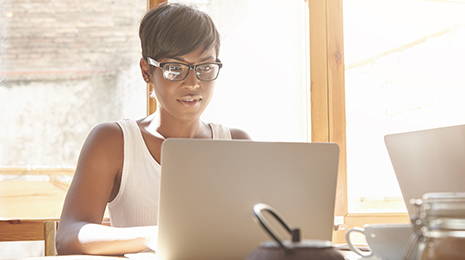 Bionic Turtle's Practice Questions
We currently have over 4,500 practice questions, published in our study planner and in the forum. Further, we have hundreds of practice questions that are discussed in the forum, including at least 200 in-depth discussions of current and previous GARP practice exam questions.
Read More
What Your Colleagues Are Saying
I took the exam in Sydney and had a similar feeling about the exam being more qualitative (but no less rigorous). However, I felt I was better prepared thanks to the BT's relentless focus on throwing real life examples and methods.
Jagan G.
I subscribed to BT for my Part 1 FRM exam and just wanted to say thanks for the depth and breadth of the study materials and practice questions. I found out that I scored in the top quartile of every topic and I absolutely could not have done this without using BT - I spent many, many hours going over the practice questions and answers! I wanted to express my appreciation and gratitude to your team for your hard work in creating these materials. Thanks!
Shu C.
The BT scripts, practice questions, global topic drills and mock exams were a great help in understanding the concepts (which I could already apply on the job!) and where structured in such a manner that the breadth and depth where optimal for exam preparation - clearly the exam would have been a catastrophe without BT!
Ivan J.
Passed first time. Happy all the hard work paid off. BT was the right choice. Thanks David and Nicole for your work and commitment.
John D.
Passed! 1,4,1,2,1,4! Thank you David and Nicole for your efforts! Thank you BT! Couldn't have done it otherwise. I'm a mechanical engineer who had a career in petroleum services, then I decided to switch career to financial risk management. Passed part 1 from the first time with top quartiles and passed part 2 from the first time as well. All with BT! BT is always the recommendation I give to people aiming at the FRM designation! Thank you again!
Feras S.
Passed Part I and Part II first time - absolutely could not have done it without BT. Like a few others I didn't even both buying the GARP books for Part II and went solely with BT materials. Just read, answered questions, watched videos, read, more questions, and... more questions! All the practice question taking looked to pay off. Thanks again Bionic Turtle for a great curriculum. Keep up the fantastic work!
John D.